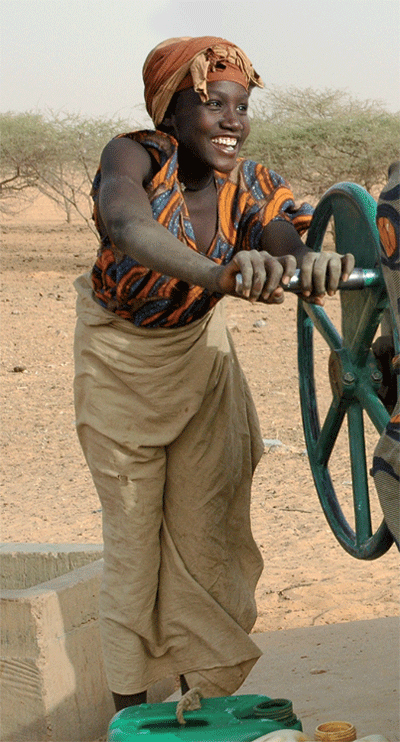 DELABIE, water for life
In 2005 DELABIE, conscious of the need for better water management, decided to redistribute a portion of its profits on an annual basis. Through the DELABIE foundation, the company finances projects which provide access to safe drinking water for the poorest and most isolated populations.
Corporate social responsibility has grown through sport or culture. However, the DELABIE foundation has chosen to provide access to water, which over three billion people worldwide still do not have. Without access to drinking water, life is very challenging.
Of the many projects that are submitted to the foundation, DELABIE favours rural micro-projects whose sustainability is clearly identified. The company also finances many boreholes, wells and the installation of sanitation blocks, mostly in Africa.
A lifelong commitment to health and hygiene for all is DELABIE's fundamental principle.
An example of some installations since 2005:
Mali
Diendie: 3 bore holes for water towers and feeder canals (1,000 villagers)
Almeritene: water storage tank, pump for a school and medical centre
Kellele: 100m bore hole
Kidal: bore hole for a Touareg school
Marat: village wells for building a school
Madagascar
Mahaboboka and Benenitra: 1 well and 1 storage tank 50m³
Mananjary: 2 toilet blocks and public showers
Nosy Varika: 2 water storage tanks and pumps for a school
Fotadrevo: 1 storage tank and 2 pumps
Niger
Issegh-Seghan: rural wells for 300 villagers
Balambouk: rural wells for villagers, nomads and livestock
Azamalan Takaya: village wells for 500 villagers
Tewar Abardek: rural wells for 600 villagers
Cameroon - Togo - Central African Republic
Soa: wells and a water tower for a medical centre
Dapaong and Mandouri: 2 village wells
Bossangoa: wells for a school