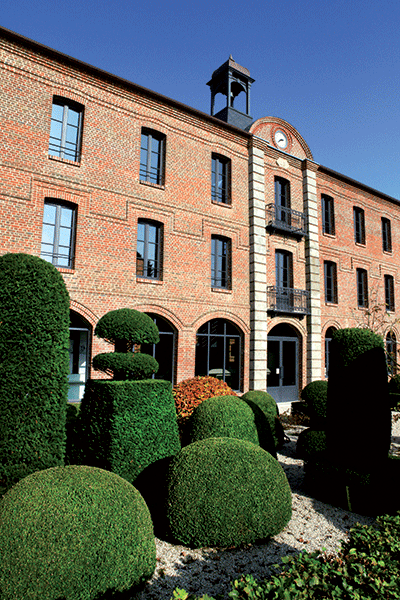 DELABIE, a distinguished history
In 1928, Georges DELABIE, a sanitary ware wholesale merchant in Paris, acquired a foundry located in Friville in the Somme, France. There he produced mainly taps and floor traps for bathrooms and kitchens.
Subsequent generations secured the family-owned company's growth, with the ongoing remit to preserve the brand's identity and continue its pursuit of excellence.
Initially specialising in domestic sanitary fittings, DELABIE quickly repositioned itself in the sector that now constitutes its core target market - buildings in the public domain.
With the passage of time, investment in Research and Development has established the brand as a benchmark for quality. In less than 100 years, DELABIE has become a leading player in the non-domestic, sanitary fittings market. European market leader for tap ware and sanitary accessories for the commercial sector, the DELABIE group continues to grow by opening international subsidiaries and through overseas acquisitions, considerably expanding its offering.
The story has only just begun...