Our training centre
DELABIE, welcome to the showroom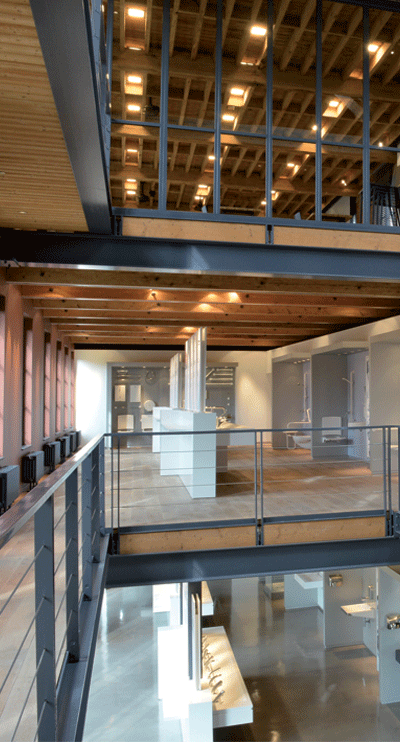 DELABIE, welcome to the showroom
Housed in a building constructed at the start of the 19th century on the same site as the French head office, DELABIE's showroom receives thousands of customers and specifiers every year.
Spread over three levels, 750m2 of dedicated exhibition space showcase the entire DELABIE range, allowing visitors to discover the Group's identity and the excellence and quality of its products.
DELABIE's product ranges are represented in a range of settings (such as a swimming pool, the secure sector and an operating theatre) in dedicated spaces or fixed to wall-mounted displays. The mixers and taps are fully operational, mounted on test benches, and visitors can test every model and see them operate in situ.
A real showcase for the brand, the showroom also serves as a training centre. DELABIE employees come regularly to learn about the latest innovations developed by the Research and Development department.