Discover real life case studies of projects featuring DELABIE products in the healthcare sector.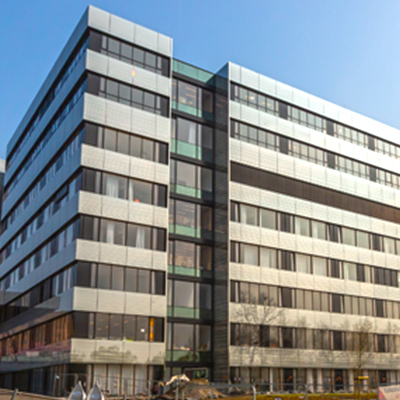 Jules Bordet Institute - Brussels, Belgium
Mechanical Engineers: TPF engineering - Installers: Cegelec and Danneels
DELABIE and the Jules Bordet Institute, a collaboration which benefits hygiene and patients.
April 2021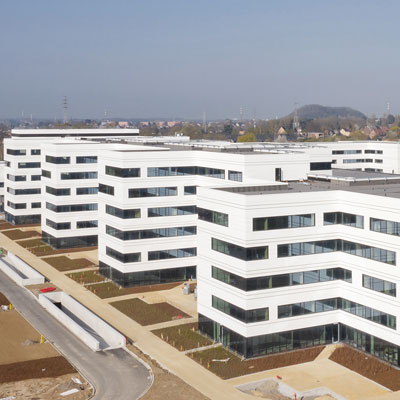 MontLégia - Liège, Belgium
Mechanical Engineers: Tractebel Engineering
MontLégia, the new clinic in Liège: in the medical world, hygiene is essential.
March 2021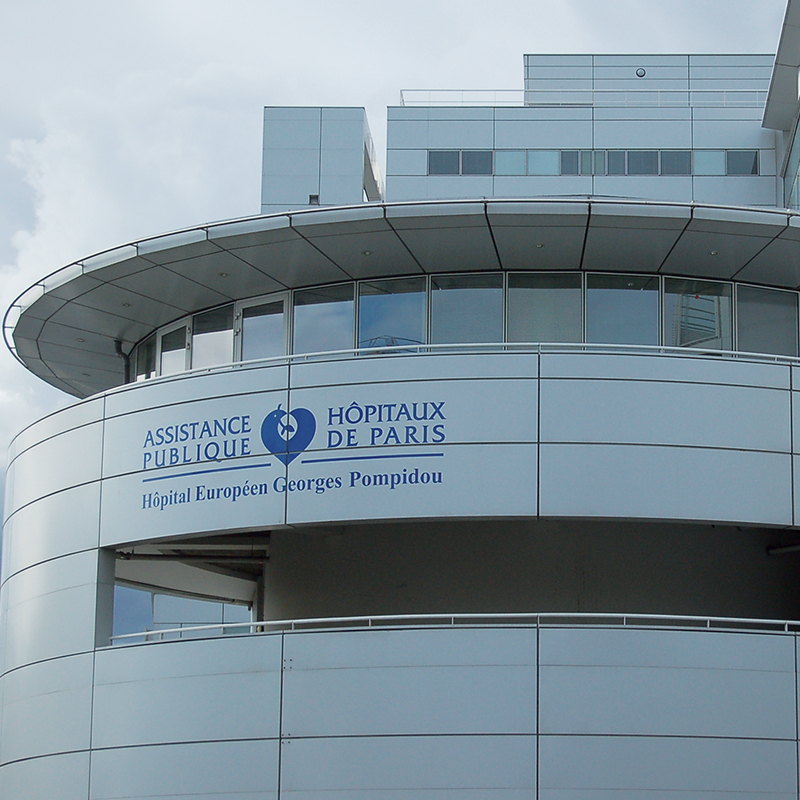 FRANCE
HOSPITALS: Central (Marseille), Central (Paris), Evreux, Fontaine (Saint-Denis), Loos, Valenciennes, Boulogne-sur-Mer, Bourgoin-Jallieu, Calais, Castres Mazamet, Lagny Jossigny, Marne-La-Vallée, Saint-Nazaire, Le Havre, Toulon/Seynesur-Mer, South Francilien (Corbeil-Essonnes), Georges Daumezon (Fleury-les-Aubrais), Orléans Regional Hospital, Castres-Mazamet, Sarthe Specialist Hospital (Allonnes), Sainte-Anne Specialist Hospital (Paris), Amiens University Hospital, Caen, University Hospital, Nice Pasteur 2, PPR Toulouse University Hospital, Lyon University Hospital, Barthélémy Durand (Etampes), Begin HIA (Saint-Mandé), Cochin (Paris), Alès, Crépy-en-Valois, Libourne, Gonesse, Orléans, Pontivy, Mangini, Hauteville Lompnes, Pasteur (Nice), Villeneuve d'Ascq Private, Robert Schuman Private (Metz), Sainte Camille (Bry-sur-Marne)
SPECIALIST CENTRES AND WARDS: Cancer Treatment Centre (Toulouse), Medical Specialities Building (Nancy), Gastroenterology and Hepatology Centre (Pessac), Alzheimers Unit Brie Comte-Robert Hospital, Moisselles Psychiatric Hospital, Disabled Children's PTA Les Papillons (Laon), Speech and Language Therapy Centre (Mérignac), Physical Therapy Rehabilitation Centre (Villiers-sur-Marne), Niort Hospital Centre for Mothers and Children, Surgical Clinic (La Ciotat), Champigny-sur-Marne Clinic, Saint Roch Clinic (Montpellier), Tessier Clinic (Valenciennes), Vauban Clinic (Livry Gargan), Saint Julain Rehab Centre (Charleville-Mèzieres), Saint Lazare Rehab Centre (Beauvais), Saint-André Mental Health Hospital (Saint-André-Lez-Lille)
Psychiatric Unit (Mental Health Hospital, Châlons-en-Champagne), Blind and Deaf Research Facility (Mérignac), Boulloche Maternity Unit (Montbéliard), Arcachon Health Hub, Francheville Polyclinic, Les Bleuets Polyclinic (Reims), Saint Côme Polyclinic (Compiègne), Saint Côme Polyclinic (Juvisy-sur-Orge), Adapted Healthcare Unit (Cadillac)
MEDICAL SCHOOLS: Monchy-Saint-Eloi, Mont-Cauvaire
GERMANY
PSYCHIATRIC HOSPITALS: Beau Vallon, Hhart Psychiatric Centre (Leper), St Jozef Psychiatric Centre (Pittem)
HOSPITALS: Military (Coblence), August (Krankenhaus Düsseldorf), Cologne University Hospital,
SPECIALIST CENTRES: Clinic (North Nürnberg), Medical Centre (Duisburg-North), Psychiatric Centre (Nordstadt Langenhagen)
SAUDI ARABIA
HOSPITALS: Khamis Mushayt Civil, King Saud (Al Shomaisi), Al kharj Military, Prince Abdul Aziz (Al Hasa), Prince Saud Bin Jalawi (Mubarraz), Saad (Al-khobar), Shumaisi (Riyadh)
BELGIUM
HOSPITALS: Braine l'Alleud, Namur General, HUDERF Hospital (Brussels), VUB University Hospital (Brussels), Notre-Dame Hospital (Tournai)
PSYCHIATRIC HOSPITALS: Beau Vallon, Hhart Psychiatric Centre (Leper), St Jozef Psychiatric Centre (Pittem)
BULGARIA
Military Hospital, Sofia
CAMEROON
Sangmelina Hospital
CHINA
Prince Philip Dental Clinic, HK
CYPRUS
General Famagusta Hospital
IVORY COAST
HOSPITALS: St Joseph (Yamoussoukro), St Joseph Moscati (Abidjan)
EGYPT
HOSPITALS: Wadi Alnil (Cairo), Railway Hospital (Cairo), Wadi El Neel Hospital Extension (Cairo)
UNITED ARAB EMIRATES
Bright Point Hospital, Abu Dhabi
SPAIN
HOSPITALS: Orden de San Juan de Dios (Burgos), Alta Resolución Valle del Guadalhorce (Malaga), Sant Joan de Reus (Catalunya), Móstoles (Madrid), Villalba (Madrid)
GABON
Olam Bitam University Hospital Lambarene, Libreville
GREECE
Hospitals: Metropolitan (Athens), Ygia
Psychiatric Hospitals: Athens
GUADELOUPE
HOSPITALS: Les Abymes, Basse Terre, Beauperthuy (Pointe Noire), Monteran
GUYANA
Cayenne Hospital, Kourou Surgical-Medical Centre
HUNGARY
CLINICS: Baktalórántháza, Dr Rose (Budapest), Nyergesujfalu
INDONESIA
HOSPITALS: Banyumas Governmental, Hermina (Jakarta)
IRELAND
St. John's Hospital (Limerick), General Tralee Hospital (Cork)
MALAYSIA
HOSPITALS: Hampin (Tampin), Kluang (Johor), National Cardiology Institute, Jantung Negara (Kuala Lumpur)
MOROCCO
Al Faradi de Oudja
MARTINIQUE
HOSPITALS: Louis Domergue (La Trinité), Mangot Vulsain (Le Lamentin), Ménart (Fort-de-France), Saint-François
PAKISTAN
Shaukat Khanum Oncology Centre
POLAND
HOSPITALS: Raciborz, Myszkow, Piekary, Limanowa
PORTUGAL
HOSPITALS: Da Luz (Lisbon), Clinica Dos Poetas (Oeiras), Santa Luzia (Elvas), Lisbon University, San Joao (Porto)
QATAR
HOSPITALS: Hamad (Doha), TB Hospital (Doha)
RÉUNION
HOSPITALS: South Clinic (Pierrefond), South Réunion Hospitals Group (Saint-Pierre), Felix Guyon (Saint-Denis), A.S.F.A. Paediatric (Saint-Denis)
SPECIALISED ESTABLISHMENTS: Saint-Paul Rehabilitation Centre, Réunion Public Mental Health Centre (Saint-Paul)
UNITED KINGDOM
HOSPITALS: Queen Alexandra (Portsmouth), Bethlem (Bromley), Brighton, Frimley Park (Frimley, Guildford)
SENEGAL
Dalal Jamm Hospital, Dakar
TANZANIA
CCBRT Disability Hospital, Dar Es Salaam
VIETNAM
Hue University Hospital, Hue