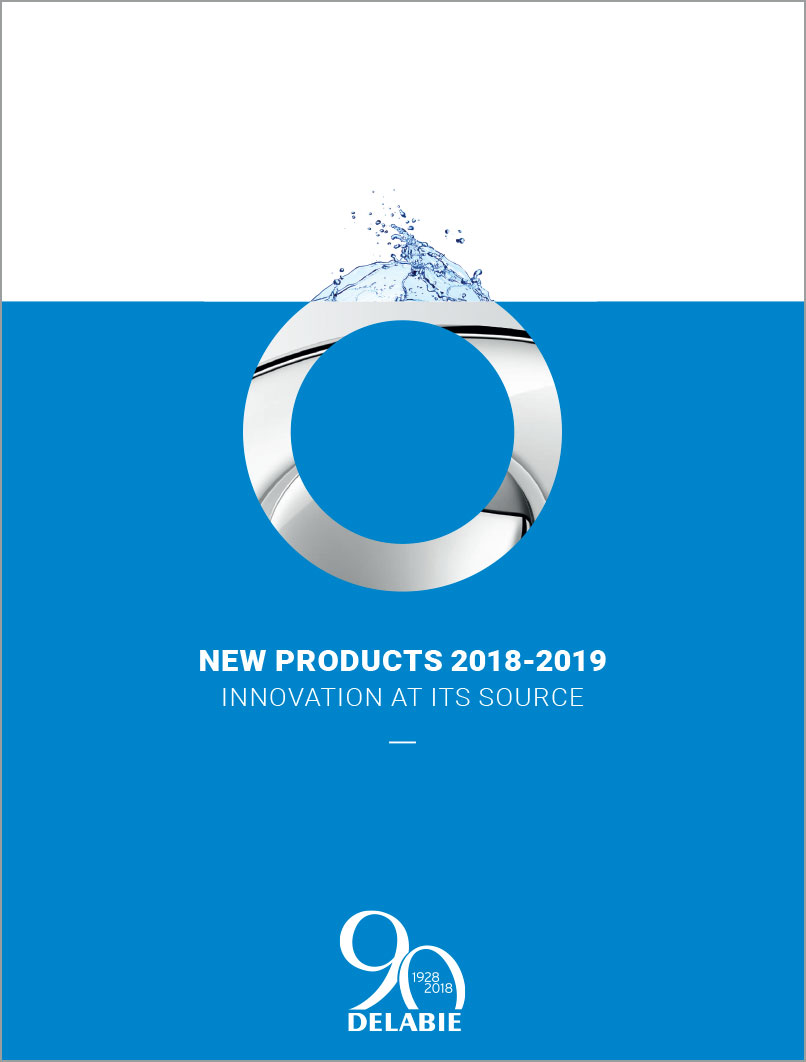 For 90 years, innovation has been at the heart of our ambitions.
Unique solutions, new technologies, patents, complete accordance with international norms; at DELABIE, Research and Development is one of our prime driving forces.
Our company culture enables us to accompany public and commercial places, and healthcare establishments daily in their new challenges.
Take this publication, presenting you our new products, as proof.
Products we have conceived to meet your requirements; ever more ergonomic, more resistant, more water-saving, more hygienic, more secure, with the qualities that have made our signature around the world: our exceptional design and faultless manufacturing.
Would you like to know more about DELABIE?
Browse our site: you can easily find all our products in detail under the option Our Products.
You can also download, at your convenience, numerous files and BIM files.
All our catalogues are of course available with a simple click.
Our promise to you?
It's as big as our commitment to quality: for every project, for every issue, there is a DELABIE solution made for you.
We hope you enjoy discovering the new DELABIE products for 2018-2019.