Water distribution systems in Healthcare Facilities: How can we manage bacterial development and reduce the risk of scalding?
Watch our webinar and find out in just 30 minutes how Healthcare Facilities can face these challenges and follow current guidance.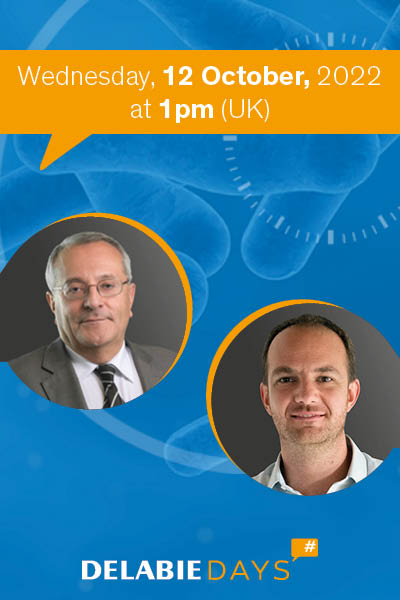 The DELABIE Group is delighted to invite you to its DELABIE DAYS Webinar presented by:
Philippe Hartemann, Emeritus Professor of Public Health
Sebastien Jeux, UK Sales Director at DELABIE
Sooner or later, all Healthcare Facilities have to face the problem of bacterial development in the water distribution system, and manage the risk of scalding.
With changes to guidance, preventative and curative action, product innovation...
DELABIE will provide an update on current methods and present effective solutions to ensure that Healthcare Facilities can meet their obligations.
This webinar will also provide a forum for all stakeholders in our industry to exchange ideas.
If you weren't able to participate or would like to watch the presentation again, you can now watch it on demand!