Leaking toilets in Public Places: how to stop wasting potable water!
Watch our WEBINAR and find out in just 30 minutes how to prevent toilets leaking in Public Places.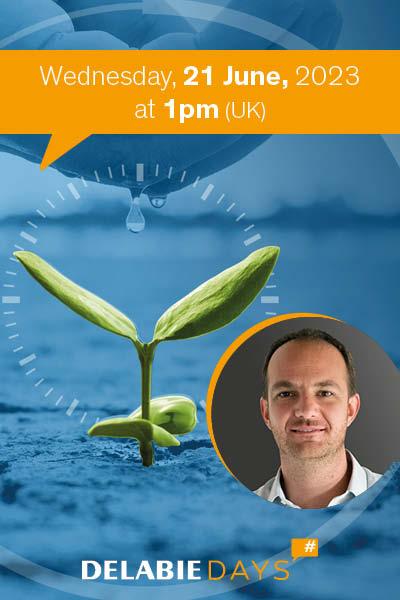 The DELABIE Group is delighted to invite you to its DELABIE DAYS WEBINAR presented by Sebastien Jeux, UK Sales Director at DELABIE.
In Public Places, 1/3rd of toilets with cisterns leak.
The leaks are often invisible so they don't get repaired. This leads to an excessive waste of potable water.
Now, more than ever, in the face of accelerating global water shortages, it is necessary to take action.
DELABIE's solution: a cistern-less system that is leak-free.
If you weren't able to participate or would like to watch the presentation again, you can now watch it on demand!