DESIGN, COMFORT, SAFETY
DELABIE, expert in accessibility, has designed the Be-Line® to banish stigmatisation in accessible washrooms.
Intended for the non-domestic as well as the domestic market, Be-Line® grab bars and shower seats have become truly decorative elements.
The whole Be-Line® range is available in metallised anthracite or matte white finish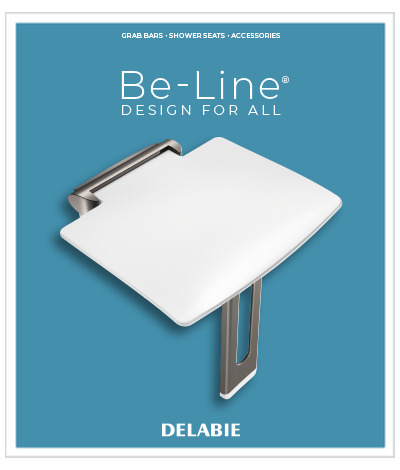 DESIGN FOR ALL
What if "design" was available to everyone? Really for everyone.
Starting with those people with reduced mobility that require additional support.
The Be-Line® range is a perfect example. Accessibility and comfort go hand-in-hand: an innate sense of aesthetics and with safety a priority.
A designer's eye and an ingenious spirit: DELABIE's calling card.
Discover the alliance of aesthetics, comfort and safety inside these pages and the installation examples.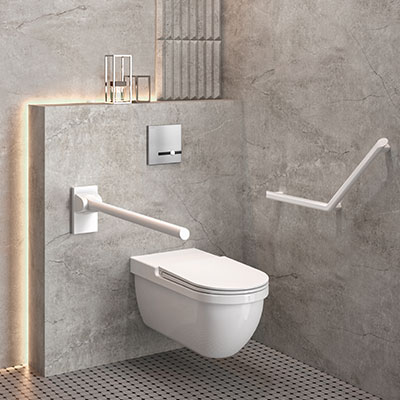 DESIGN
up for grabs !
Finally an accessory for people with reduced mobility that is out of the ordinary!
No more rudimentary grab bars, it's design time!
Ergonomic flat front face, concealed fixings, powder-coated aluminium finish, available in two colour ways... Be-Line®, the grab bar that is better equipped than the latest SUV.