Hygienic accessories specifically designed for public and commercial washrooms
Toilet brushes, coat hooks, mirrors, toilet paper dispensers...
All these hygienic accessories, which can be found in the home and which are destined for the domestic market, are not suitable for commercial washrooms.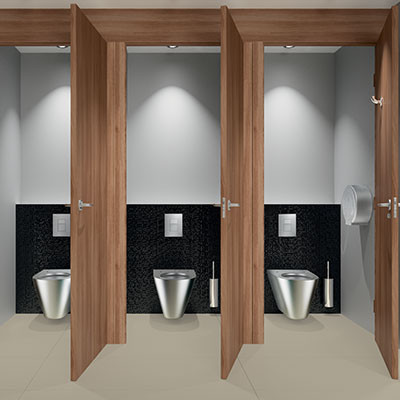 What are the problems faced by commercial washrooms?
In airport toilets people hang their hand luggage, which is often very heavy, on the coat hook and/or bump their luggage against the toilet brush: intensive use
In restaurant toilets, when the the soap runs out in the soap dispenser, we tend to press the push-button several times with increasing force: involontary vandalism
During a "comfort break" at a motorway service station, people use a toilet brush that drips because it has already been used by a lot of people. This causes splashes on the floor and toilet seat, and also bad smells: hygiene and comfort problems
When students use the university toilets, they take the toilet paper to stock up at home: theft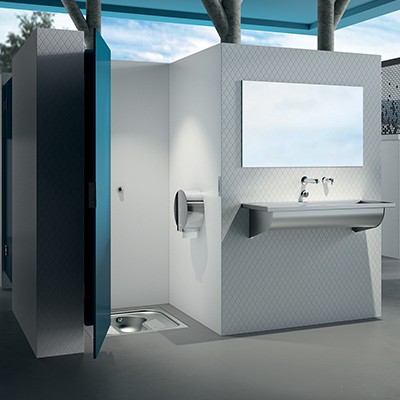 All these situations are examples of the everyday reality faced by washrooms in public buildings.
Vandalism, both voluntary and involuntary, is particularly prevalent in highly frequented places. Commercial washrooms are also regularly subjected to theft.
Sanitary equipment can be used intensively, especially in motorway service stations and sports stadiums during the half-time interval.
Hospitals, retirement homes, schools, canteens, public toilets, etc. are places that must meet the highest standards of hygiene.
Hygienic accessories must therefore meet the obvious and essential principle: the possibility of frequent cleaning.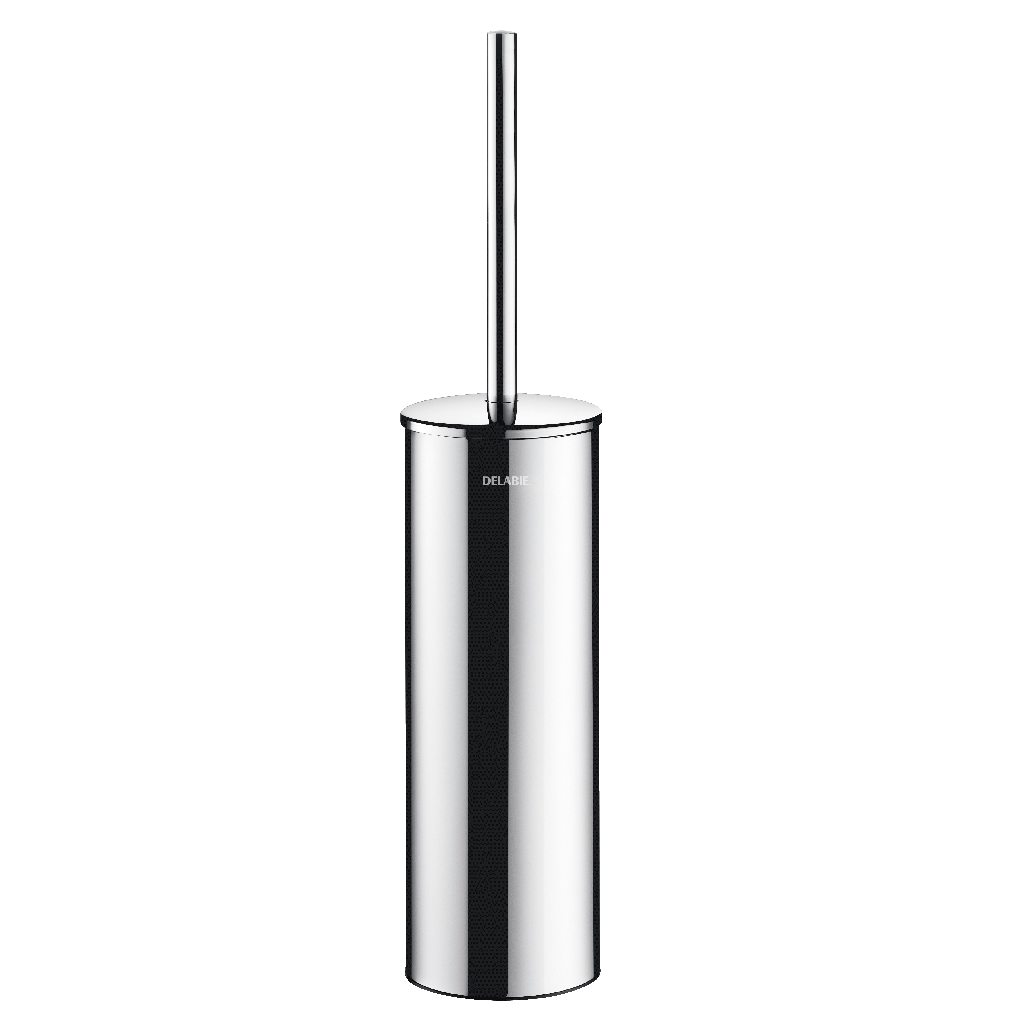 Hygienic accessories designed for public buildings
Commercial places require specialist hygienic accessories.
DELABIE, expert in non-domestic sanitary fittings, takes into account the problems and requirements of public buildings in the design of its products and its hygienic accessories.
High strength: significant metal thickness, robust design
Anti-theft systems: concealed fixings, dispensers with locks
Optimum hygiene: toilet brushes with bowls (avoid splashing) and lids (prevent smells), dispensers with one-piece covers (reduce niches where bacteria can develop)...
Sustainable and easy cleaning: bacteriostatic 304 stainless steel accessories
Easy to maintain: the same DELABIE key for all accessories, dispensers with a level control window
Design: available in 3 finishes - bright polished, polished satin and white powder-coated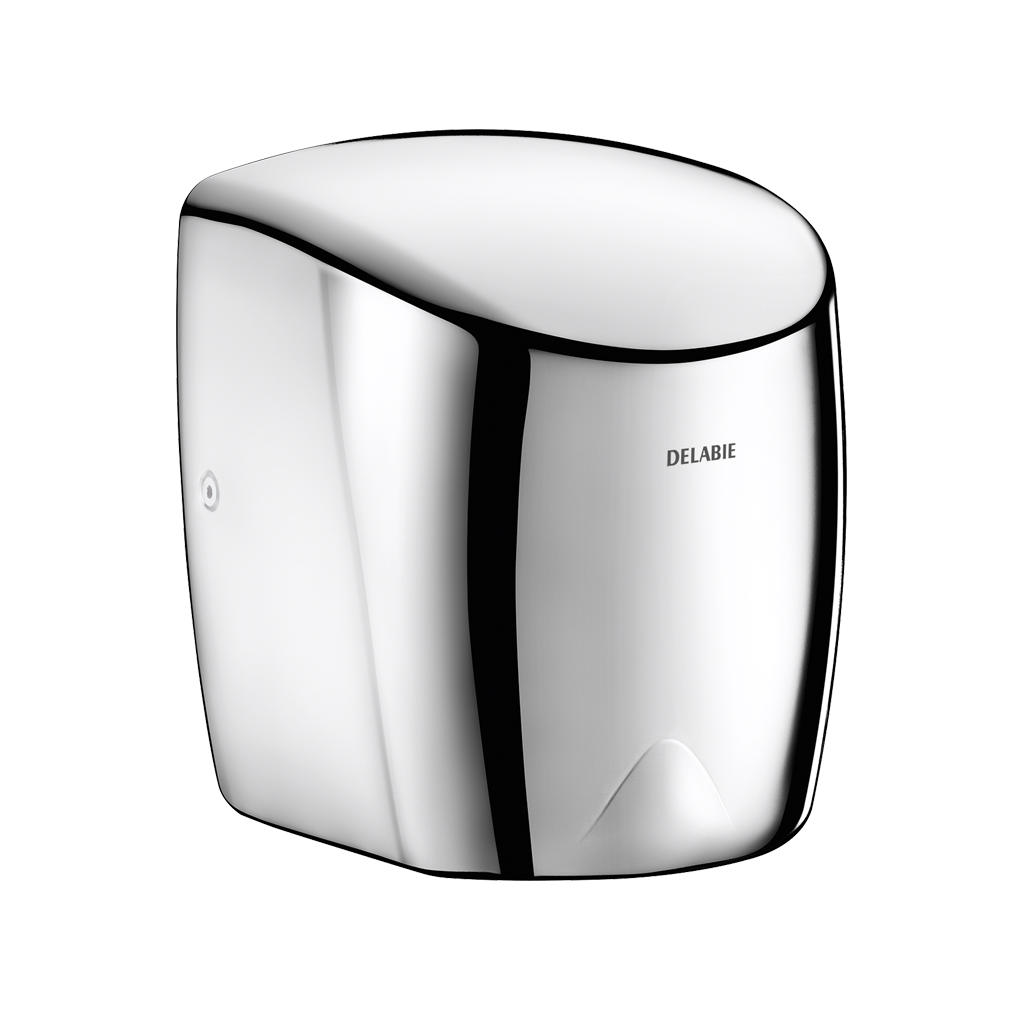 DELABIE also offers hygienic accessories specifically designed for commercial places, such as air pulse hand dryers for high-speed drying.
Find out more information about DELABIE's hygienic accessories for WCs, washbasins or showers and bathrooms: