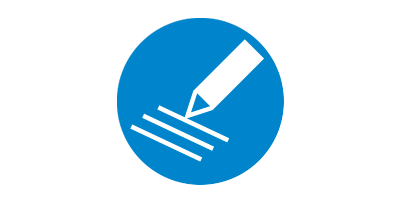 Design in public places
Stainless steel at the heart of design
The days of smelly latrines and repulsive sanitary facilities are gone! Users' needs have changed. Even if cleanliness is fundamental, comfort and aesthetics also play an important role in upholding the facility manager's or owner's image. Stainless steel is a prestigious, high quality material, shown at its best in the design of DELABIE's sanitary ware. A toilet, a hand washbasin or a urinal made from DELABIE's stainless steel, have become a key architectural elements for sanitary facilities.
Resistance to vandalism
Suitable for intensive use
Most of DELABIE's stainless steel products conform to sanitary equipment standards and regulations. These standards guarantee resistance to heavy loads, abrasion, scratches and chemical products. DELABIE's stainless steel sanitary ware is performance tested in order to withstand use in highly-frequented environments. It has been specifically designed for use in all types of public and commercial buildings.
Maximum endurance
In order to fight against voluntary or involuntary vandalism, DELABIE's sanitary ware is made from stainless steel, a highly resistant and durable material, able to withstand high temperatures. The sleek, tamperproof design limits the risk of vandalism. In areas requiring secure installations (e.g. prisons), through-the-wall options are ideal since the components and fixing elements cannot be accessed by the user.
Safety
The user's safety is taken into account in the design of the DELABIE's stainless steel sanitary ware. Rounded sides, with no sharp edges, prevent the risk of cuts. The sleek, tamperproof designs provide additional safety.
Fight against theft
To prevent theft, the majority of DELABIE's stainless steel sanitary ware features concealed fixings and/or theft prevention TORX security screws. The star-shaped screw head requires the use of a specific screwdriver with pin.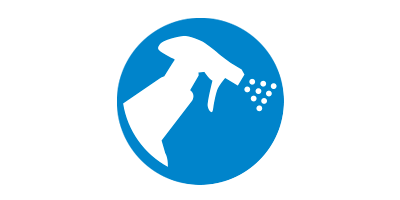 Maximum hygiene
Stainless steel: a material that limits bacterial proliferation DELABIE's sanitary ware is made from bacteriostatic 304 stainless steel. A thin, invisible protective layer forms continuously when in contact with air or water. If the surface is damaged mechanically, the stainless steel is protected against corrosion. The surface remains bright, hard and smooth, preventing bacteria from easily adhering to the surface. Bacterial development is therefore slower compared to other materials. Studies have regularly proven the aseptic qualities of stainless steel. It is ideal for environments that demand high standards of hygiene (for example public toilets, hospitals, canteens and professional catering).
Bright polished or polished satin finish: easy and sustainable cleaning Using surfaces that are easy to clean and disinfect reduces the spread of bacteria. DELABIE's bright polished finish and polished satin finish provide the sanitary ware with a uniform, non-porous surface. They are very easy to clean and hence less cleaning product is required. Bacterial retention after cleaning is extremely low, up to 20 times less than for other materials such as glass or plastic. Polished stainless steel provides better hygiene by facilitating sustainable cleaning.
Designed for improved hygiene DELABIE's stainless steel sanitary ware is designed in response to an obvious and inescapable principle of hygiene: the need for frequent cleaning. Particular attention was paid to designing products with limited assembly and reduced numbers of seams to avoid dirt deposits and bacterial niches. Most DELABIE basins are seamless, with rounded edges, for effective cleaning and good hygiene. Similarly, the inside of DELABIE's WC pans are polished for maximum cleanliness.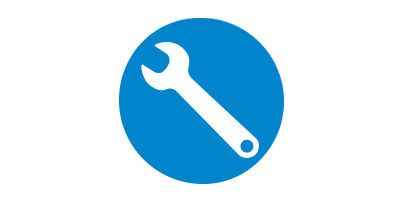 Easy to install and maintain
Easy to install
All DELABIE's products are easy to install with a minimum of adjustments and settings to reduce installation time. The wall-hung WCs are mounted from the front using a stainless steel mounting frame. KOMPACT combi units have the water inlet and outlet already connected. The majority of DELABIE's stainless steel sanitary ware comes with its own fixing elements.
Simple to maintain
The simple and secure access to components makes maintenance easy. Service panels allow easy access to the siphon and other internal parts. The WC pans comply with European standard EN 997 and provide effective flushing, limiting blockages and therefore reducing maintenance. The DELABIE hotline provides technical support if necessary. All installation guides are available on the website www.delabie.com.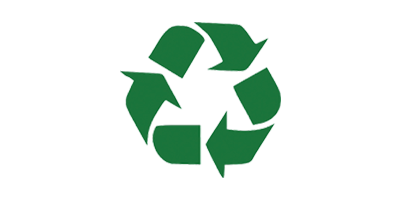 Environmentally friendly
100% recyclable
Stainless steel is 100% recyclable, contributing to sustainable development and protecting the environment. DELABIE's stainless steel sanitary ware contains 60% recycled stainless steel.
Ecological and economic
DELABIE stainless steel sanitary ware requires less energy to manufacture due to the use of advanced technologies (cold pressing, TIG and laser welding). Lighter than ceramic, their transportation consumes fewer resources. Virtually impossible to break, DELABIE's stainless steel sanitary ware is economical since no replacement is needed.
Reduced water consumption
To reduce water consumption, DELABIE WCs operate with 4L of water. They comply with European standard EN 997 and provide an optimal, effective first flush, with no splashing outside of the WC pan. The dual flush option also optimises water savings. All these DELABIE solutions provide significant water savings without affecting the efficiency and comfort of use.
And also...
Packaged with care
DELABIE's stainless steel sanitary ware is packed in thick cardboard boxes for protection during transportation. Particular attention has been paid to the internal packaging. The protective plastic has been taped rather than stapled to prevent scratches.
100% tested
All DELABIE WCs are tested to ensure no leakage.
A complete range
DELABIE's wide range of products meets the needs and issues faced by public places. Washbasins, WCs, urinals, showers, and maintenance areas are fitted with DELABIE products. These products are a perfect addition to DELABIE's other product ranges.