DELABIE, PUBLIC WASHROOM DESIGN DONE DIFFERENTLY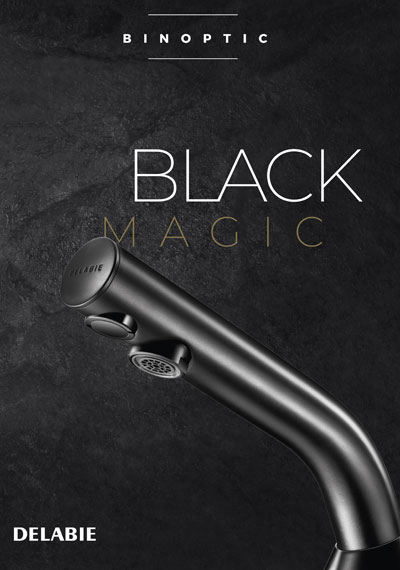 BLACK MAGIC
DELABIE is weaving – in modern spaces like museums, restaurants, company headquarters, airports – an essential link between design, architecture and functionality.
A renewed experience combining performance and elegance, like the new BINOPTIC tap with its black chrome finish.
Already chosen and installed in a variety of public places around the world – the Abu Dhabi International Airport, the Incity Tower in Lyon, the European Metropolis of Lille, the new Tai Kwun cultural centre (Hong Kong), the Majunga Tower (Paris) – the BINOPTIC represents a stylish and functional range specifically designed for public and commercial places.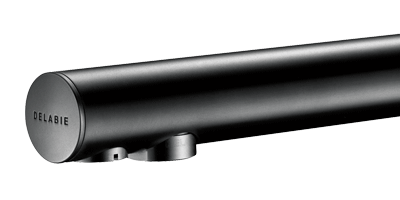 BLACK BINOPTIC - It couldn't be clearer
The BINOPTIC range makes its entrance into modern spaces in matte black.
100% black chrome design providing optimal resistance to intensive use, 90% water and energy savings, and complete hygiene: no manual contact, daily anti-bacterial duty flush, smooth interior spout.
Nothing is missing from this blend of technologies. Beauty and utility have never been so good together.